The recent flood and mudslide disaster which occurred in Sierra Leone has left many persons homeless and without basic amenities. It has also left the rest of the world shocked and touched by the level of disaster that happened in the country.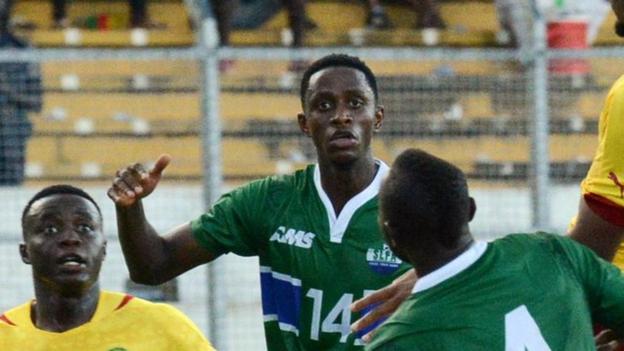 Sierra Leone international, Khalifa Jabbie was not left out as the news of the disaster has been saddening to him. The shocking disaster is said to have claimed no less than 400 people. Authorities are saying that many more could still be trapped under the mud.
The former player at Sheriff FC, a Ukrainian football club has thus extended his hands in fellowship to his fellow countrymen by donating food and clothing to all those affected by the mudslide in Freetown.
His donation is said to be worth no less than US $3, 000, and is expected to go into helping all of those who have been left stranded and homeless by the disaster.
The 24 year old who spoke about the sad event noted that the news was shocking to him and that his donation was a way of being patriotic to his country.
"Upon witnessing this sad event, I thought it prudent to manifest my patriotism by donating to the flood victims," said Jabbie.
"I'm shocked and left dumbstruck upon hearing that a mudslide had occurred. My heart goes out to the victims," he added.
Kei Kamara, another Sierra Leone and New England Revolution striker made a passionate appeal to all his compatriots to put Sierra Leone in players as well as all who were victims of the disaster.
His appeal which was made via social media from the USA came on the heels of the beginning of the week long national mourning declared by Sierra Leone's President Ernest Bai Koroma.