Latest news from Italy reports that Roma are looking to bring in Ukranian midfielder RuslanMalinovskyi in the summer. The 25-year-old midfielder currently plays for Belgian side Genk and has been touted as one of the top talents in the Belgium Pro League.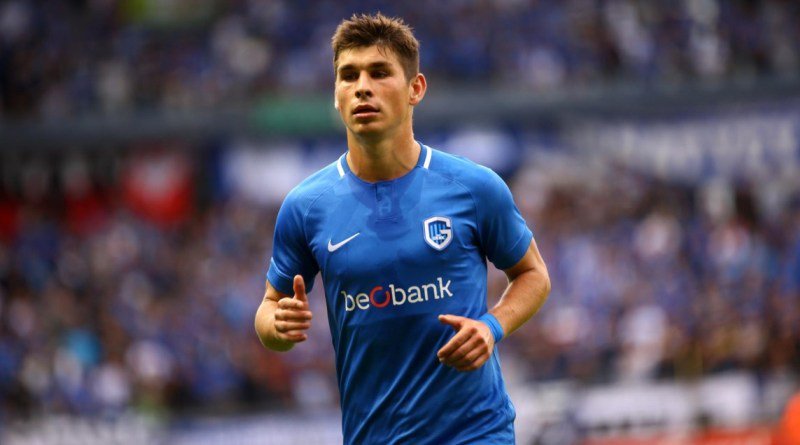 According to the report Roma sporting director,Monchi has made contact with his representatives over a potential move. There have been speculations about the future of Monchi with the local media claiming that the Spaniard could be leaving at the end of the season.
Arsenal are believed to be interested in the Spanish director as a replacement for outgoing director Sven Mlistintat. Manchester United are also linked with Monchi as the Red Devils are looking to create a position of Sporting Director to take care of transfers.
It is understood that Monchi is contemplating both offers but want to sort out Roma's summer dealings before making his final decision. Malinovskyi is one of the top targets for the Spaniard and the Italian club have been keeping tabs on the player for a while.
He is seen as an ideal fit to the midfield and complementary to the current midfield options available in the team.  Roma has an ageing squad and Monchi is looking to reduce the average age of the players by signing young players that can provide good resale value in the future.
Malinovskyi  has been an integral member of Genk since arriving the club on an initial two-year loan stint from Ukraine giants Shakhtar Donetsk. This season he has enjoyed his most productive campaign scoring eight goals and assisting a further seven in 25 league games.
There is no report on how much Genk value the player but Roma are touted to value the player within the range of €7-€10million.
Malin ovskyi made his debut for Ukraine in 2016 and has made 16 appearances for his country scoring three goals.